Doctors & Staff
Meet the experienced and friendly doctors and staff who make Scasta Family Eye Care a proud provider of vision care products and services in College Station.
---
Tracey Scasta, O.D.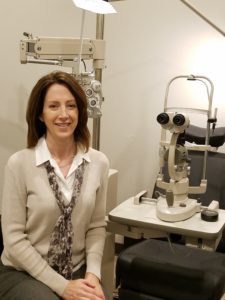 Dr. Tracey Scasta is happy to be practicing in the Brazos Valley!  She is a fightin' Texas Aggie class of '92- WHOOP!- where she met her husband, dentist Craig Scasta.  Their love story is that they met over a dead dog (in vet anatomy class!) and started dating only 6 weeks before she left for optometry school in Houston.  The following year, Craig joined her in Houston as he started dental school.  They were married in December 1994 while still in school.  Dr. Tracey Scasta graduated optometry school in 1996.  She worked locum tenum while still in Houston and gained much valuable experience working in different clinic settings.  She served on the board of the Houston Optometric Society while living in Houston and more recently has served on Texas Optometric Association children's vision committees and as President of the Brazos Valley Optometric Society.  The Scasta's first daughter, Hallie, was born in 2000 and then Becca in 2003.  Right after Becca was born, the Scasta Family moved back to the Bryan-College Station area.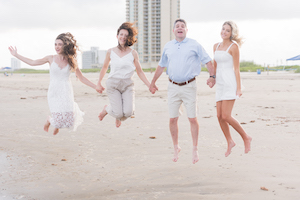 Drs. Tracey and Craig are grateful to call Aggie land home and are excited to bring both of their practices under one roof to serve the patients of the Brazos Valley.  The Scastas are active members of Central Church.  They enjoy snow skiing and going to Disneyworld with their family whenever possible.
---
Our Staff
---
Terry – Optician
Jacqueline – Optician
Veronica – Clinic Manager
Annie, Trevor, Hannah & Katie – Ophthalmic Assistants
A'Lora – Front Desk
Yvonne – Insurance Coordinator
We are so excited to have Terry coming over from Dr. Ann Wild's office, who retired after serving the Bryan/College Station area so well for 40 years! Terry brings with her over 35 years of experience in the optical industry. This can make all the difference by providing you with a customized fit for your eyewear. You will be greeted by the friendly smile of A'Lora at the front desk who will help you with check-in procedures.
Our ophthalmic assistants will guide you through preliminary testing prior to seeing the doctor. After your exam, our opticians will help you find the perfect pair of frames and lenses that can give you the best vision possible with all of your everyday activities, and can also order any contact lenses you are needing.
Our wonderful Yvonne is behind the scenes most of the time checking on your insurance. We are all here to make your visit go as smoothly as possible!
---